A healthy heritage: 20 years of the Welsh Network of Healthy School Schemes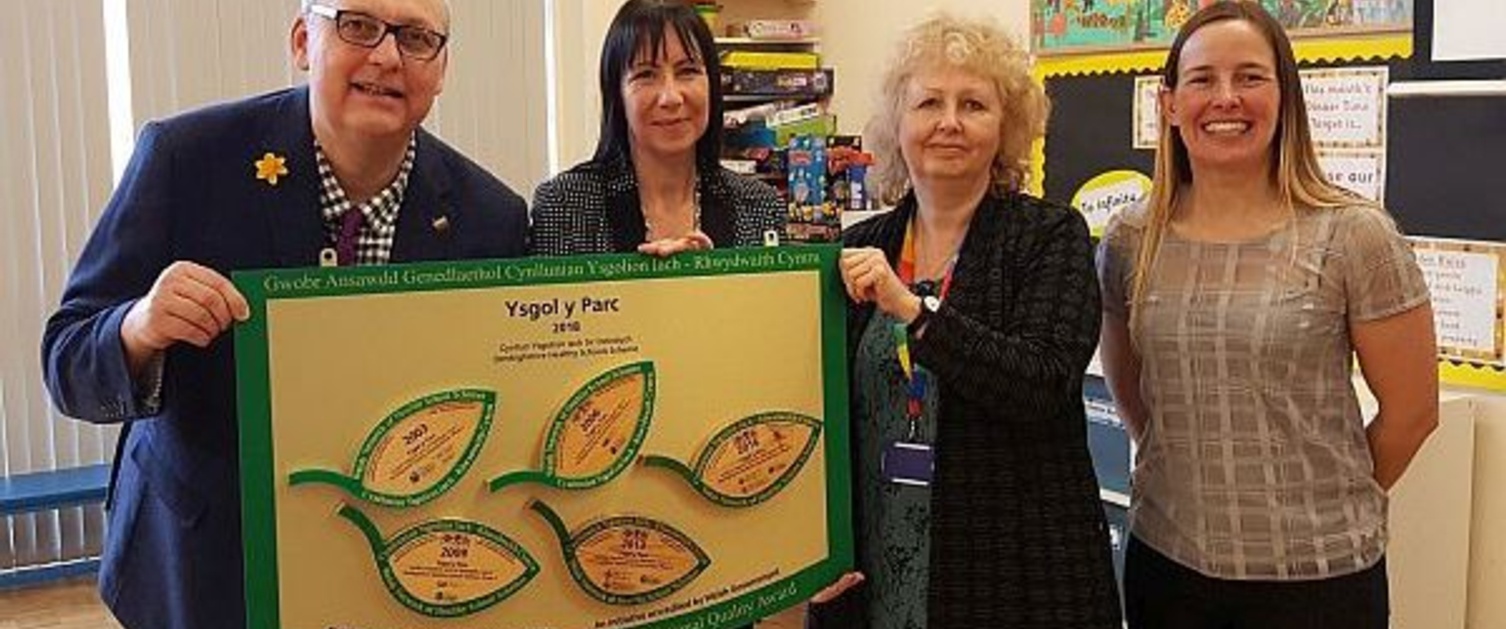 20 years in existence. 202 National Quality Awards presented to schools in Wales for outstanding health and wellbeing. 2019 finds the Welsh Network of Healthy School Schemes (WNHSS) at an impressive point in its history.
The WNHSS was launched in September of 1999 to encourage the development of local healthy school schemes within a national framework. Prior to this, Welsh involvement in the European Network of Health Promoting Schools led to the development of a Wales Network of Healthy Schools (which was later refined to a network of local schemes).
The World Health Organisation (WHO) recognises the WNHSS as playing a key role in promoting the health of children and young people, and the scheme has been rolled out across Wales since 2000. The Scheme is delivered by Public Health Wales on behalf of the Welsh Government and takes a whole school approach to promoting health and wellbeing. It works across 22 local authority areas in Wales and promotes the health of all who learn, work and play within the school.
The Scheme's approach addresses the ethos, policies and practices of each school, while also focusing on what happens in the classroom and taking account of the community beyond the school. It supports schools to enable pupils and staff to take control over aspects of the school environment which influence their health in addition to formally teaching pupils about how to lead healthy lives.
Vaughan Gething, Minister for Health and Social Services, Welsh Government, said:
"The Scheme has been a huge success story; take up has been phenomenal with over 99% of schools actively involved in Wales.
"20 years is a significant milestone and demonstrates how vital the continued support of schools are in ensuring young people can make healthy choices. The programme also supports our vision for a Healthier Wales to improve health and wellbeing with a focus on prevention."
Gemma Cox, Principal Practitioner for Educational Settings, Public Health Wales, said:
"This is obviously a major milestone for the Welsh Network of Healthy School Schemes. The WNHSS is having a real impact, enabling Public Health Wales to work in equal partnership with schools to improve the future health and wellbeing of our children. By combining our efforts and assets in a purposeful way, we can create a healthier, happier and fairer Wales."
Introduced in 2009, the independently assessed National Quality Award is the highest honour a school (nursery, primary, secondary and special) can obtain through the WNHSS. The award recognises excellence in whole school practice across a number of health-related themes including:

• Food and fitness (nutrition and physical activity)
• Mental and emotional health and wellbeing, including staff wellbeing
• Personal development and relationships, including sex and relationships education
• Substance use and misuse, including alcohol, smoking and drug use and misuse (legal, illegal, and prescription)
• The environment, including eco-initiatives and improving the school and wider environment
• Safety, including a variety of topics such as child protection, sun safety, internet safety, and first aid
• Hygiene across school and non-school settings
So far, a total of 202 National Quality Awards have been presented to Welsh schools for outstanding health and wellbeing.
Kirsty Williams, Education Minister, Welsh Government, said:
"Practicing and promoting healthy lifestyles in schools has a positive effect on academic achievement and long term well-being. Congratulations to all of the schools being recognised for their good work by achieving National Quality Awards."
Sarah Andrews, Head of Programme – Healthy Settings, Public Health Wales, said:
"Wales can be proud that almost all of its schools are now part of this journey to become truly healthy places, and that more than 200 schools have already gained the top level award for this work. We expect that children's health and wellbeing will continue to benefit for many years to come."