Launch of Back to Community Life resources to help people after COVID-19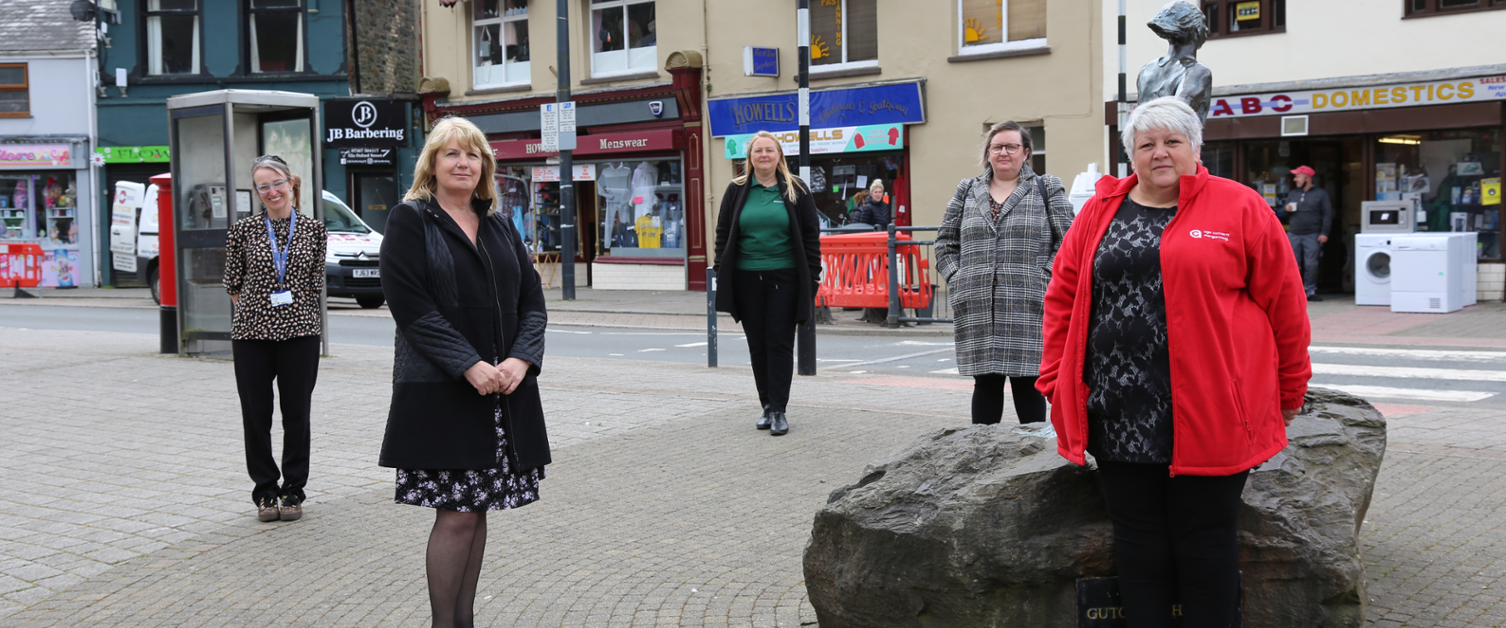 Back to Community Life, from Improvement Cymru, supports people who are struggling since the pandemic to leave their home and get back to community life. These include people with dementia, people previously shielding or people who are vulnerable.
The initiative began in Mountain Ash and has been created in partnership with local people, the police, local volunteer agency, local transport, local authority, third sector, health and social care, shops and businesses, working together to produce the materials and identify those in need of help. Back to community life partners have provided information to local shops and amenities to help them support the challenges people may have when out and about.
The 'Back to Community Life' resources will be shared with communities across Wales so they can coordinate their own project. Resources include guides on how to prepare, practice skills and feel confident to leave the house, and what to expect from the changes that have been made during the pandemic in local shops and facilities, including information on 'safe spots' and priority queuing.
View and share the materials here ImprovementCymru.net/CommunityLife
Rebecca Hanmer, Senior Improvement Manager at Improvement Cymru, said "The Back to Community Life initiative has been created in partnership with local people, services and organisations. It built on a community's response to supporting people who may be finding it difficult to leave their home. This is a holistic example of how the community can come together to provide an integrated approach to support and enable people to get back to community life."
Dr Fiona Jenkins, Executive Director of Therapies and Health Science, said "I'm delighted to see the collaboration across different organisations to address the very real difficulties faced by some of our more vulnerable people in the community who have been impacted by the ongoing pandemic. We need to remember that it's not just who have had COVID who have struggled, but families with a loved one who has dementia will know how difficult the last year has been. This resource has been developed by communities coming together and we are delighted to have been part of this, together we will be stronger and more resilient."
Back to Community Life supports the COVID-19 Recovery and Integrated Care Agenda.