Oral Health Improvement
The Dental Public Health team in Public Health Wales works collaboratively with other NHS Wales organisations and dental teams in Wales to deliver oral health improvement programmes, and wider health improvement programmes that can have a positive impact on oral health.
Designed to Smile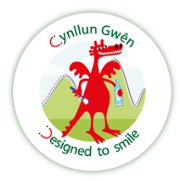 Designed to Smile (D2S) is the national child oral health improvement programme in Wales. Further information is available on the DesignedtoSmile website.
Gwên am byth

Gwên am byth is a national oral health improvement programme delivered by the Community Dental Services in Wales with the primary aim of improving oral health and hygiene for older people living in care homes.
Find out more about Gwên am byth.
Last updated: 8 June 2022