New board members appointed to Public Health Wales
Three new Non-Executive Director appointments have been made to the Public Health Wales Board.
Professor Diane Crone, Professor Sian M Griffiths, and Mohammed Mehmet take up their posts this month, bringing with them a breadth of international and domestic experience in public health, higher education, local authority and sport.
As Non-Executive Board members, the new appointments will work alongside Executive Directors as part of a unitary board, and help to develop and shape the strategic direction and organisational culture of Public Health Wales.
Commenting on the appointments, Chair of the Board, Jan Williams, said:
"I am delighted that the Minister for Health and Social Services has appointed Diane, Sian and Mohammed to the Board of Public Health Wales. They bring a wealth of expertise and experience and we are all looking forward to working with them around the Board table - albeit virtually at the moment! Public Health Wales has a vital system leadership role to play at this crucial time and our new Board members will make a great contribution."
Biographies
Professor Diane Crone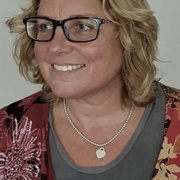 Professor Crone has more than 20 years' experience of Higher Education in both England and Wales.
Prior to her university employment she has previously worked in local government and in primary and secondary NHS services.
Her work in these roles involved intervention delivery in healthy lifestyle public health interventions, specifically in physical activity, mental health and wellbeing.
Since moving into the university sector, she has been awarded Professorial appointments in two UK based universities, in the area of exercise and health.
She is a member of Public Health England's Expert Advisory Group on the 'Every Mind Matters' campaign and is currently a Professor of Exercise and health at Cardiff Metropolitan University.
Professor Sian M Griffiths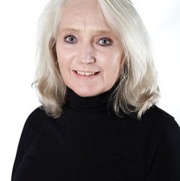 Throughout her career, Professor Griffiths has blended academic and service work in public health with a diversity of national and global roles.
A former President of the UK Faculty of Public Health, until 2005 Professor Griffiths' career was as a UK based public health physician with a wide range of experience at both executive and non-executive level.
She is currently Emeritus Professor of Public Health at the Chinese University of Hong Kong, Visiting Professor at Imperial College London and Associate Director of Public Health England, and Deputy Chair of GambleAware.
Mohammed Mehmet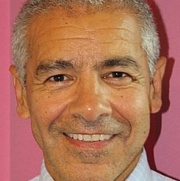 Mohammed has thirty years' experience of local government in England and Wales, including Director of Education in Islington, Director of Children Services in Peterborough and, for eleven years, Chief Executive of two counties in Wales: Denbighshire and Powys.
He has served on national ministerial boards, including the Public Services Board and the Merthyr Tydfil Education Recovery Board. Since 2018 he has been a Non-Executive Director of Hyfren Dyfrdwy Water, and more recently a trustee of Macmillan Cancer Support and MIND in Enfield.
About the Board
The Public Health Wales Board functions as a corporate decision-making body, with Non-Executive and Executive Directors being full and equal members sharing corporate responsibility for the decisions that it makes.
The Board has responsibility for strategic direction, setting our risk appetite and governance framework, organisational culture and development, development of strong relationships with key stakeholders and partners and for overseeing the delivery of Public Health Wales' aims and objectives.