About Microbiology in Public Health Wales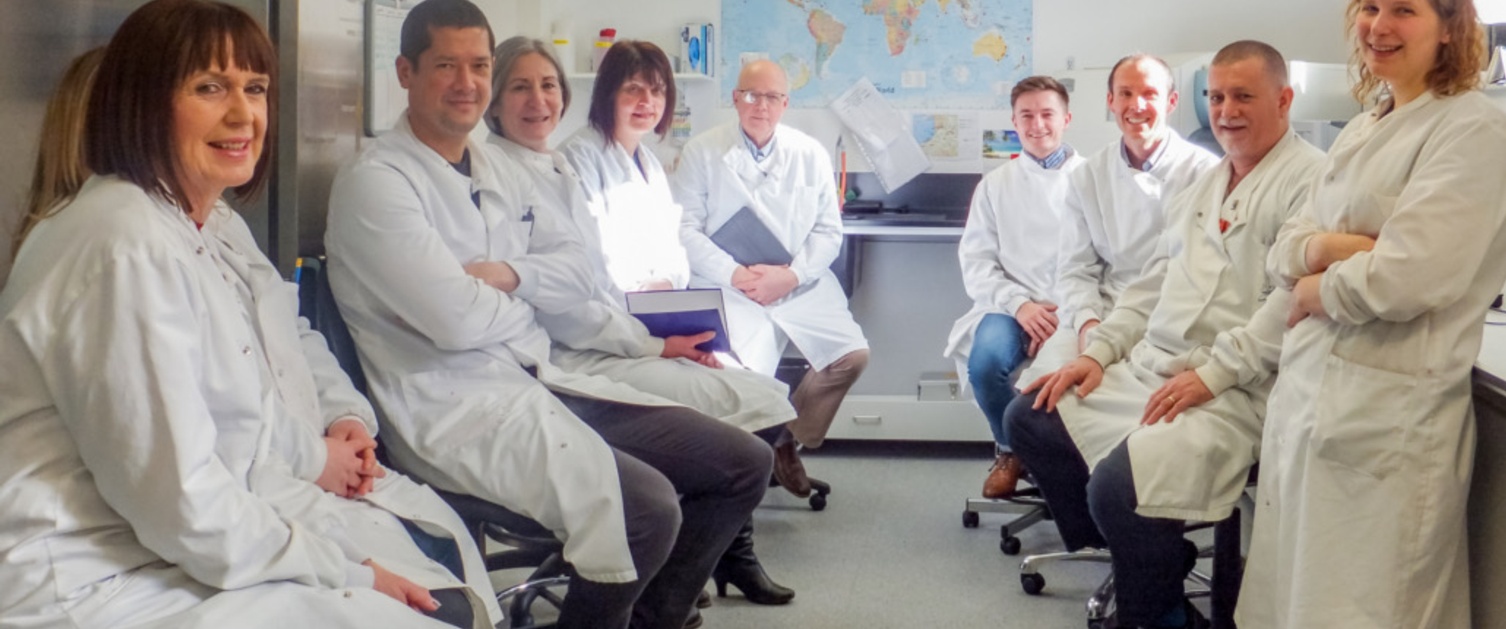 The National Health Protection Service Wales has been formed to deliver a fully integrated service encompassing diagnostic and clinical microbiology and health protection and disease surveillance to prevent, reduce the spread and minimise the impact of infection and environmental hazards on individuals and communities in Wales.
The National Infection Service is led by Andrew Jones, Director of Integrated Health Protection/Deputy Director of Public Health Services. The Microbiology Service is led by Dr Robin Howe (National Clinical Lead), and David Heyburn (Head of Operations), and has an annual budget of £21 million.
The service is in an exciting period of development. With the support of the Welsh Government, the service has benefitted from additional investment to develop 54 new posts across the national network to strengthen and develop a new national patient-focused service utilising modern diagnostics and a multi-disciplinary clinical and scientific workforce. Integration with the Health Protection service gives a holistic service encompassing prevention, diagnosis, management, and control of infection across the community and hospitals in Wales.
Clinical Infection Service
The Public Health Wales Clinical Infection team functions both locally and nationally/regionally to deliver patient-focused clinical care.
The team aims to deliver ward-based clinical care with ward rounds and support for Multi-Disciplinary Team meetings. There is also cross-network remote working where appropriate, such as to support virology services.
There are currently 57 people in the team, including
Medical consultants
Microbiology, Microbiology
Infectious Diseases
Infectious Diseases
Public Health Microbiology
Consultant Clinical Scientists
Medical Trainees
Clinical Scientist Trainees
Diagnostic Service
The network delivers a comprehensive accredited diagnostic infection service for Wales focused on rapid near-patient testing where appropriate, supported by routine testing using modern technologies (1.4 million specimens/year).
There has been recent significant investment, to support a drive to modernisation:
Genomics is delivered from Swansea and Cardiff laboratories (PathogEN Genomics Unit – PENGU) using MiSeq sequencers.

All enteric testing is delivered on the Serosep molecular testing platform.

Rapid respiratory molecular testing is delivered at five sites using the Biofire platform, with additional comprehensive testing delivered through in-house methods from Cardiff.

Front-end automation is being implemented in the Swansea and Cardiff laboratories.

The North Wales laboratory in Rhyl has a Kiestra system to support cultural microbiology.