Gold update from Andrew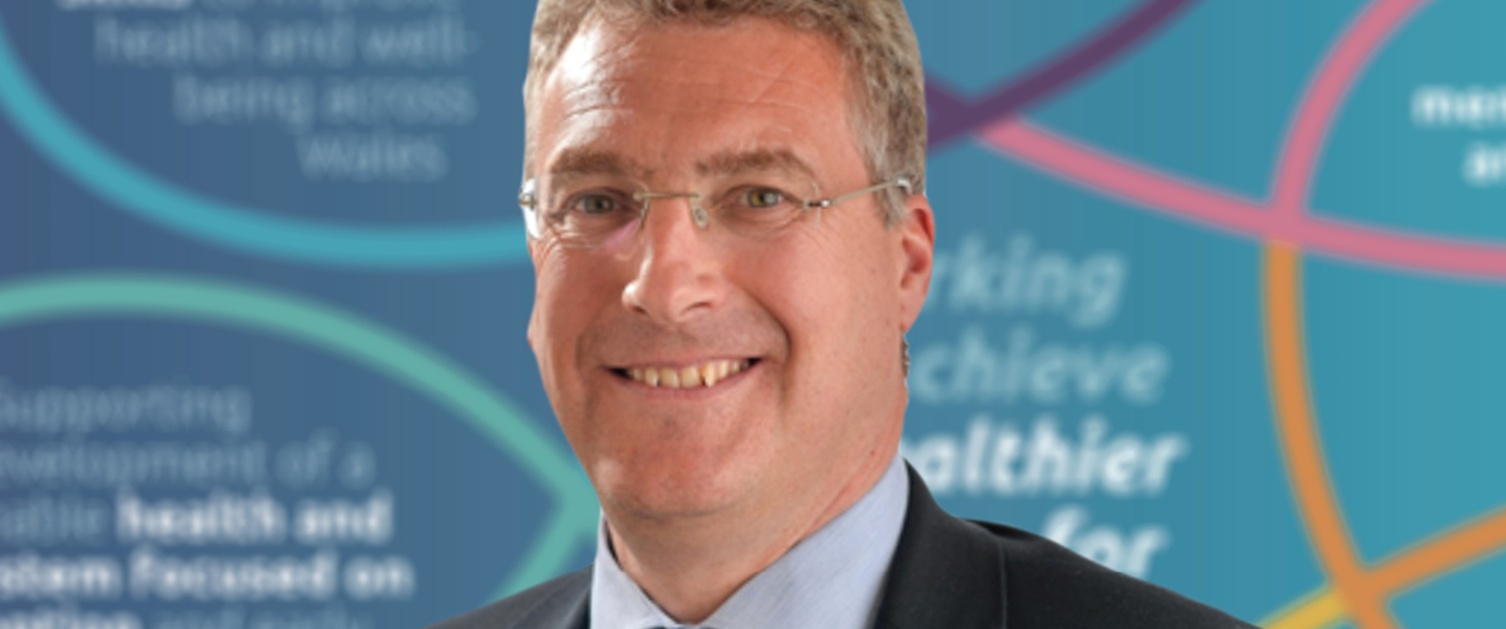 Publication date: Monday 30 November 2020
Shwmae pawb,
This update is my first time of writing to you as Chair of Gold since taking up the role of Interim Executive Director of Public Health Services following Quentin Sandifer's retirement last week:
As our first standing agenda item, Gold once again discussed our emergency response level and I can confirm that this remains at Enhanced. Our health protection response remains under significant pressure and I'm grateful to all staff, across the whole of the organisation, as you continue to work so hard to keep both the response staffed and keep our essential services running. Both mobilised staff and those who continue to work in their regular roles are working together in new and challenging ways and everyone has a valuable part to play.
In the last week we have seen an increase in infection rates in some areas of Wales, with wide variation across the Local Authorities. On Thursday 26 November 2020, the 7-day incidence rate was at 190/100,000 in Wales, above the rate of 150/100,000 that we saw after the 'fire-break'. Whilst overall case rates are going up, outbreaks in hospitals and care homes remain a particular concern.
At Gold last week we set a timetable for agreeing a revised Operating Framework for the Health Protection response, describing how this national system should work and the specific role Public Health Wales plays in this. The document clearly outlines the structures and levels of response at national, regional and local levels and in particular, outlines the communication that is required between partners and for the public.
High-level analysis indicates that approximately 70% of the calls received by the Public Health Wales National Call Centre (NCC) are from members of the public seeking reassurance and guidance. Moving forward, we have advised that regional call centres are set up so that members of the public can seek advice from their regional Test, Trace, Protect teams.
The Operating Framework therefore sets out a revised role for the NCC with a clearer view of what support we will provide moving forward. The function of the NCC will need to transition to new arrangements but we acknowledge this will take some time to do in a planned, coordinated and safe way. In the meantime, my thanks go to the members of staff who continue to manage the hundreds of calls we receive each day.
Overall, the Operation Framework aims to reflect a clearer and more precise description of the role Public Health Wales plays in the response, supporting the whole of the system in a balanced way that reduces over-reliance on Public Health Wales in some areas. This helps us to drive through consistency in how our teams are delivering the health protection response work and enables our specialist resource is to focus on specialist work.
We have engaged the Directors of Public Health , the CCDC professional group and the Test, Trace Protect (TTP) Programme Board in discussions on the Framework and have incorporated views from these stakeholders. Once the document is finalised and approved internally, it will be formally submitted to the TTP Programme Board for adoption.
This week Gold heard the initial findings of some important research being led by the Research and Evaluation Division. The ACTS study uses real-time data from a text message survey of people contacted by TTP and asked to self-isolate. The research asks if people are confident that they know what to do when asked to self-isolate and aims to better understand the challenges people might face during self-isolation.
Initial findings show that over 93% of respondents are confident that they know what to do once they've had a conversation with a contact tracer, and 21% of people say that they think it will be a challenge not to leave their house. Worry about mental health, childcare responsibilities and work are key reasons why people say self-isolation may be challenging. The plan moving forward is to share the emerging findings internally and with stakeholders so that we can apply the insights to our work.
I'd like to end my first Gold update with a thank you for your hard work, your resilience and your continued dedication. As we head into the month of December and the beginning of the Christmas holiday period, stay safe and please make sure that you plan in time to rest and look after yourself and your loved ones.
Cofion
Andrew