Working in Partnership to Improve Healthcare for People with a Learning Disability with a new Once for Wales Health Profile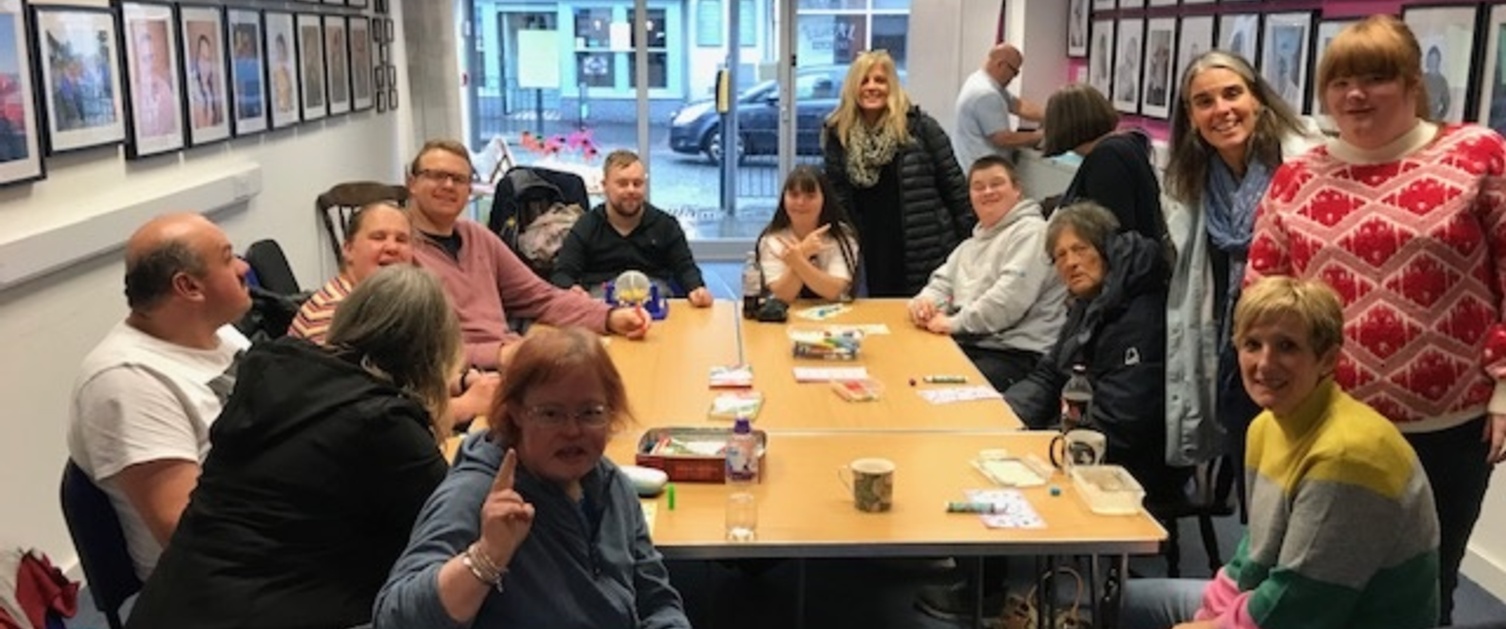 In celebration of national Learning Disabilities Week, earlier today our Learning Disability Cymru programme team hosted an online meeting of key partners to finalise the launch details of the new Health Profile resource to support people with a learning disability to receive consistent, safe and timely healthcare in Wales.
The new tool will provide people with a learning disability with a personalised document that details their individual health profile to take to appointments, this key information can then be used by healthcare providers to provide safe, person-centred healthcare.
The online meeting was attended by representatives from a range of organisations including Learning Disability Wales, All Wales Forum of Parents and Carers, Mencap Cymru and All Wales People First. A video was shared from Professor Jean White, Chief Nursing Officer, Welsh Government and presentations were delivered by Professor Ruth Northway, Professor of Learning Disability Nursing, University of South Wales and Sharon Williams and Paula Phillips from the Learning Disability Cymru programme team at Improvement Cymru.
Improvement Cymru were commissioned by Welsh Government to lead this work as part of the improving physical health of people with a learning disability work stream of the Learning Disability Improving Lives Programme. This is a Welsh Government commitment to improving lives for children and adults with a learning disability in Wales.
Professor Jean White said "At present the healthcare service is facing significant challenges during the Covid-19 pandemic, this makes it more important than ever to ensure people with a learning disability are receiving consistent and equitable care. I'd like to thank Improvement Cymru, the University of South Wales and all the partners involved for coming together to develop such an important resource to enable us to improve the quality of healthcare people with learning disabilities in Wales receive. Equity is so important in our system and I'd like to praise how you have worked together to get to this point, to soft launch the new tool today."
Professor Ruth Northway who developed the tool in partnership with Improvement Cymru said "People with learning disabilities continue to experience premature deaths and avoidable health problems due to a range of barriers that limit their access to healthcare. Communication is a key barrier, when people with learning disabilities visit a hospital or medical setting, they can experience difficulty in expressing themselves and getting the care that they need. The Health Profile aims to help address this through providing key information for healthcare staff. Having one tool that will be used throughout Wales aims to ensure that the tool is clearly recognised by all healthcare professionals. Guidance has been developed to accompany this for people with a learning disability, their families and carers, and for health professionals to assist with the completion of the tool and understanding how it should be used."
Sharon Williams, Service Improvement Programme Manager at Improvement Cymru said "I'm so pleased that all the hard work that has gone into this resource is now coming to fruition. My team and the partners have worked closely with service users and healthcare professionals to co-design the resource to ensure it is patient-centred. Other resources have been developed to support people with learning disabilities to access healthcare and to support healthcare workers to deliver quality healthcare to people with a learning disability. These will be published alongside the Health Profile on the Improvement Cymru website next month."
The Health Profile and guidance documents will be launched and shared next month with people with a learning disability, their families and carers, and health professionals.