Mental Health in the Workplace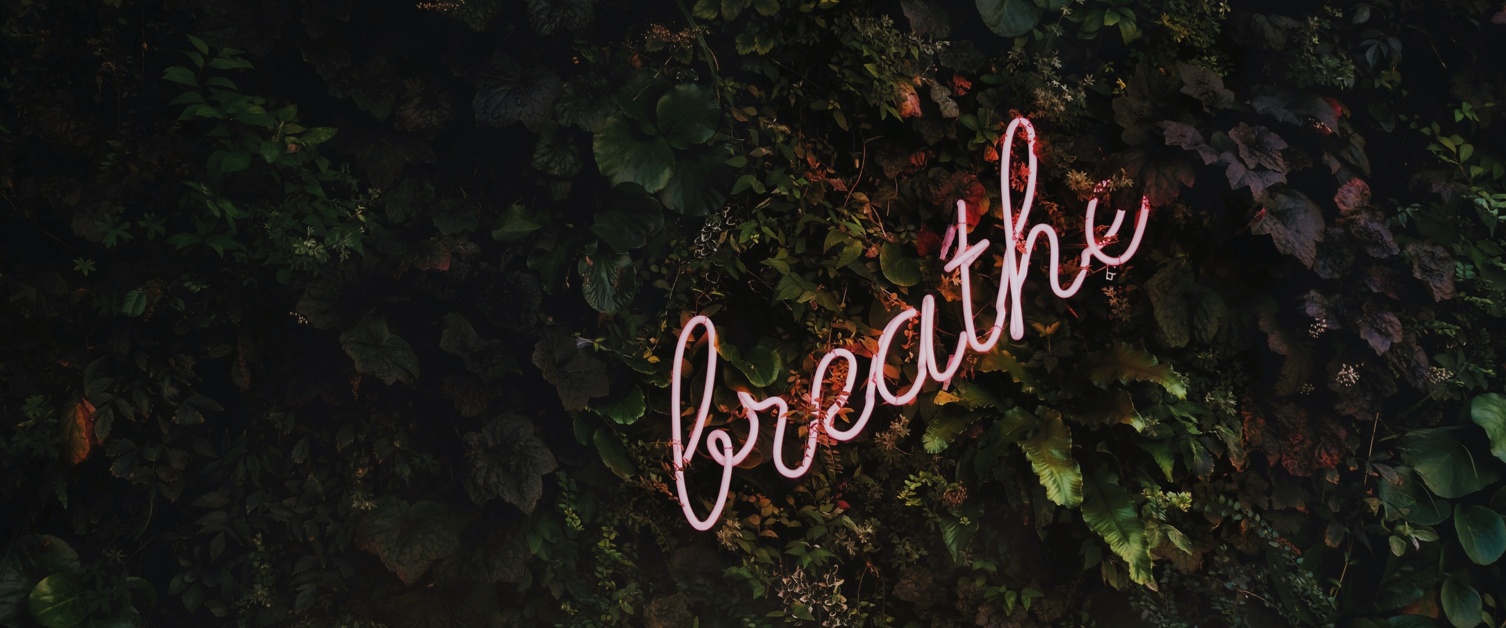 Protecting our present and future mental health has never been more important. COVID-19 has impacted on all parts of everyday life and has changed the way we live, work and socialise. For many, these exceptional times have been unsettling and stressful, or have tested our ability to cope or adapt.
As we start to recommence some elements of our normal routines and lifestyles, knowing where to seek support, information and helpful guidance can help maintain positive mental health, or put you in touch with someone who can support you.
For many, a return to the workplace following lockdown has brought a welcome change of scenery. In contrast, for some people a return to the work environment or a change in routine/employment can be difficult and bring many uncertainties.
Whether you own a large business, work for a small company, work on your own, or work only a few hours a week, mental health at work matters. Just like eating a healthy balanced diet and keeping active, it's equally important to look after our own mental health / emotional wellbeing. Knowing how to identify when your mental health is at risk, or being able to take action at the right time can help avoid things becoming or feeling worse.
In addition to the information and resources listed further down this page, Public Health Wales in collaboration with Improvement Cymru have developed a free course designed to help you improve your mental health and wellbeing called – ACTivate Your Life
This includes a series of four short films that provide help and support to improve your mental health and wellbeing. The course takes you through practical and effective ways to help you deal with negative thoughts and take greater control of your actions, so that day-to-day life becomes less distressing and more enjoyable. Each film is also accompanied by a downloadable guide and audio exercise.
Employers should consider having the following in place:
In consultation with key stakeholders, develop a corporate policy addressing mental wellbeing in the workplace that links across other related policies.

Build awareness through inter-related workplace campaigns.

Develop an approach to managing workplace stress based, incorporating the six key management standards identified by the HSE.

Provide training across three key levels:
General awareness raising for all employees, including an understanding of stress, the effects of stress and how to recognise stress in yourself and others.

More detailed training for those with key responsibilities in implementing the policy, including training for managers in recognising stress and the effective management of someone identified as suffering from stress

Introduce and train mental wellbeing link staff to offer a non-management route for staff to raise a mental wellbeing issue.
Employers who promote mental wellbeing report the following effects on their workforce:
Reduced stress and anxiety

Increased productivity

Lower rates of absenteeism and quicker return to work after illness

Improvements in communications, morale and working atmosphere

A positive corporate image.
Mental Health in the Workplace Podcast
26/04/2021
Two in five people have suffered from poor mental health where their work life was a contributing factor, according to statistics. So how do employers manage mental health more effectively in the workplace? Faye McGuinness from Mind talks to Geraint Hardy about the issues faced by both employers and employees on mental health.
More podcasts can be found here.
Resource Section
The information below aims to raise awareness and provide support to achieve and maintain good workplace mental health and wellbeing. There is a range of resources and tools that can be used by employers and employees to enable helpful conversations, and links to put you in touch with the right help and support.
Topic areas include:
Guidance
Support for Essential Staff
Anxiety and Stress
Remote and Home Working
Building Resilience
Returning to Work
Videos, Audio and Online Learning
Domestic Abuse
Bereavement Support
Guidance
- Mind
Developing an organisational approach to supporting staff through coronavirus guide
The Mental Health at Work Commitment is a simple framework based on the Thriving at Work Standards to support organisations to achieve better mental health outcomes for their employees. The free mental health at work commitment guide for employers during coronavirus has been designed to support organisations to tailor existing workplace interventions to support the mental health of your staff during the coronavirus pandemic using the Mental Health Commitment as a framework. The link to the website can be found here
- Chartered Institute of Personnel Development (CIPD)
Mental health and returning to the workplace
This guide outlines considerations and provides advice for employers, people professionals and people managers on how employee mental health can be supported during return to the workplace. Download the guide here.
Mental health in the workplace
A condensed version of the above guide, this factsheet provides an overview of mental health issues in the workplace, including supportive measures, early intervention, staff training, and promoting a good work-life balance. To access this guide click here and download the factsheet via the green box.
- NHS
Compassionate leadership in crisis
A short guide for leaders with information to help develop the right conditions to listen, understand, empathise and help their workforce. The content describes how a compassionate approach can help to develop greater resilience and respect across teams.
- The Advisory, Conciliation and Arbitration Service (ACAS)
Mental health resources during COVID-19
ACAS have a set of resources for employers, line managers and employees to provide support at work. To view these resources click here
- Mental Health at Work
Mental Health Resource Bank
Mental Health at Work have compiled a number of COVID-19 and mental health resources from across a variety of organisations and charities. The resource bank contains numerous toolkits, case studies and self-help tools that can be used across the whole workforce. To view, click here.
- Time to Change Wales
Pledge and Employer toolkit
The Time to Change Wales pledge is a public declaration that an organisation wants to step up to tackle mental health stigma and discrimination. It isn't a quality mark, accreditation or endorsement. There is no test or application. You just have to commit to taking actions that are realistic and right for you that will lead to a reduction in discrimination within your organisation and the wider community. The employer toolkit was launched in early 2019, it is a repository of self-service information and resources for employers embarking on anti-stigma work. Employers need to register an account to get free access to the resources and to the employer forum. To access the website click here
Support for Essential Staff
- Samaritans
Wellbeing support by telephone for essential staff
Whatever you're going through, the Samaritans are always there to listen. Essential services staff who are working on the frontlines can call free on 116 123 to speak in confidence with a trained listening volunteer. Universal support is also available via the web app if you prefer support without having to discuss your feelings with someone else.
Anxiety and Stress
What is Stress?
The Health and Safety Executive (HSE) defines stress as "the adverse reaction people have to excessive pressure or other types of demand placed on them". Pressure is part of life and act as a motivator. However, stress can be caused due to prolonged periods of excessive pressure. If stress is excessive or goes on for some time, it can lead to mental and physical ill health.
Factors at home or work can cause stress and how people cope with pressure will be strongly influenced by a variety of factors, including support available from the workplace, friends, family, and personal coping mechanisms.
Employers who promote positive mental wellbeing in the workplace significantly support their workforce. Work-related stress, depression or anxiety continues to represent a significant ill health condition in the workforce of Great Britain. In 2017/18 stress, depression or anxiety accounted for 44% of all work-related ill health cases and 57% of all working days lost due to ill health.
Ref: Labour Force Survey (2018)
- Mind
How to manage stress at work
Our guide, 'How to manage stress' is for anyone who wants to know how to deal with stress and how to learn to relax. It explains when and how stress can be bad for you, and provides helpful strategies for dealing with it and where to go for further help. The link to the website can be found here
- NHS
10 Stress Busters
A series of useful tips to help you identify stress and how you can develop ways to deal with negative thoughts and feelings. The page includes information to help you manage a stressful situation, plus access to therapies and counselling. Click here for more information.
- Health & Safety Executive (HSE)
Stress risk assessment tool
Developed in conjunction with HSE Management Standards, this tool is suitable for smaller organisations and helps you to quickly record hazards and identify suitable control measures. The page also includes example risk assessments that can be used to help shape the needs of your organisation / workforce. Click here for more information.
- Mind/Federation of Small Businesses
Guide for small businesses
This guide shares advice on managing mental health and supporting staff. The link to the website can be found here
Remote/home working and mental health
- Mind
Top tips for working from home
Now the majority of the workforce are working from home for the foreseeable future we have all had to adjust to a new way of life. Mind staff share their top tips on working from home and how they are adjusting to the new normal. Click here for more information.
The Wellness Action Plan (WAP)
Many of us now work from home due to the Coronavirus (COVID-19) outbreak and the usual support we access in our workplaces may not be there for us at the moment. Therefore, it's more important now than ever before to reflect on what keeps us well and identify what can impact our wellbeing during this time. The Wellness Action Plan (WAP) is a useful tool to help us identify what keeps us well and what impacts our mental health, it has recently been revised to support you when you're working from home during the COVID-19 outbreak. You can find out more and access the tool here
- Health & Safety Executive (HSE)
Protecting home workers
Home working can be a cause of work-related stress and affect people's mental health. The HSE recommends putting procedures in place to maintain direct contact with homeworkers, in order to recognise the signs and symptoms of stress as early as possible. This resource works through a number of health and safety responsibilities when considering home working on a temporary or permanent basis. Click here for more information.
- Mental Health Foundation
Looking after your mental health and wellbeing when staying at home
Suitable for anyone that is looking for top tips and guidance on looking after your mental health while at home. Click here for more information.
- Chartered Institute of Personnel Development (CIPD)
Podcast: Managing the wellbeing of remote workers
This 30 minute podcast discusses a number of top tips about how to monitor and aid your team's wellbeing. Featuring a number of industry experts, speakers explore the challenges of supporting their workforce remotely and how employees can contribute to the wellbeing agenda by ensuring a supportive and transparent approach. To listen to this podcast click here
Building Resilience
- Robertson Cooper
Setting yourself up for wellbeing and personal resilience
Robertson-Cooper have developed a free toolkit to support employers and employees in building personal resilience to support and manage the challenges presented by the pandemic. The toolkit contains a number of brief activities to identify key areas and resilience strategies, including helpful advice to promote adaptability and purposefulness.
- British Psychological Society
Covid-related anxiety and distress in the workplace: A guide for employers and employees
Published by the British Psychological Society, this guidance offers practical steps and ideas for creating healthy, sustainable working conditions.
- Mind
An introduction to mentally healthy workplaces
This guide helps you to understand the relationship between good employee mental health and getting the best out of your staff. It will help you to start thinking about what you already do to support mental health in your workplace, what impact this has and how to build on it. The link to the guide can be found here
- NHS
Help your team to deal with adversity, pressure and stress
Team resilience is your team's ability to withstand and overcome adversity in a way that enables everyone to continue to perform during and after a crisis. This guide is designed to take you through three behavioural strategies: 'Reducing, Responding, Reflect and Review'. It helps your team to plan for, manage and recover from challenges that test your ability to work well together and deliver outcomes.
ABC Guide to personal resilience
Aimed at healthcare workers, the ABC guide is a simple set of ideas for maintaining and enhancing your personal resilience during the COVID-19 pandemic. The guide aims to help you build and enhance your personal resilience by introducing basic behaviour change techniques and reflecting on your current habits and lifestyle.
- BUPA UK Foundation
Performance Energy: Help maintain your wellbeing through COVID-19
Adapting to change and managing your energy. The resource refers to your own "performance energy" as a system to help you identify the things that are most important for keeping you motivated and feeling stable during these challenging times. This guide suggests ways to empower yourself, build resilience and adopt a healthy routine.
Returning to work
- The Society of Occupational Medicine (SOM)
Toolkit: Returning to the workplace after the COVID-19 lockdown
This guide covers some of the areas you will need to think about as staff return to work, including managing the risk of the virus transmitting, providing reassurance, and training line managers about new procedures. To view this guide click here
Videos, Audio and Online Learning
- Federation of Small Businesses
Podcast 'Just About Coping' featuring Mike Cherry
This 30 minute podcast is an exploration of mental health and wellbeing and the need to create mentally healthy workplaces, where people feel safe to be their 'whole self' at work. The podcast focuses on the 'Mental Health First Aid' (MHFA) England: My Whole Self. To listen to this podcast click here.
- National Centre for Mental Health (NCMH)
Mental health consequences of COVID-19
A series of short video clips and explanations presented by Professor Jon Bisson, including:
What are the likely mental health consequences of the COVID-19 crisis?

Who are the most at risk of developing mental health problems as a result of COVID-19?

Are treatments available if I do develop mental health problems as a result of COVID-19?

Can the negative mental health consequences of COVID-19 be prevented?
To view these, along with other NCMH resources click here.
Domestic Abuse
- UK.GOV
Domestic abuse: get help during the COVID-19
This page provides a range of guidance and support on important topics such as reporting domestic abuse and links to supporting agencies. See this section for advice for employers and professionals.
- Business in the Community (BITC)
COVID-19: Domestic abuse toolkit for employers
This eight page guide provides employers a series of data, as well as information about domestic stress. The National Support section provides links to Welsh organisations – see here for more information.
Bereavement Support
- Business in the Community
Death, Bereavement and Grief and the Impact of COVID-19
This resource provides guidance on developing a compassionate and inclusive response to the impact of death, bereavement and grief. The toolkit includes a summary checklist for employers and highlights relevant resources.
- NHS
Grief after bereavement or loss
Online support and advice for anyone experiencing stress, anxiety or depression following a loss. The page also includes a help mood self-assessment that can help you to identify your feeling and access the right support. Click here for more information.
- Cruse
Signposting Pack
This directory covers all aspects of bereavement and links to important associated topics that can impact on emotional wellbeing. Click here to access.