Public Health Wales appoints new National Director of Health Protection and Screening Services
Published: 3 March 2021
Dr Fu-Meng Khaw has been appointed to the top health protection post for Wales, taking up the role of National Director of Health Protection and Screening Services and Medical Director for Public Health Wales.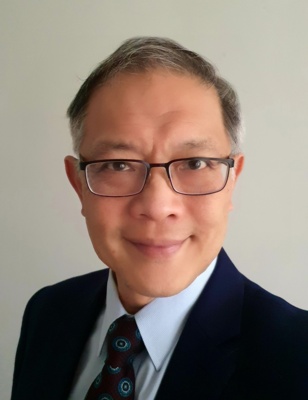 Dr Khaw will join the Board of Public Health Wales in June from Public Health England (PHE) where he is Director of Programmes for Place and Regions in PHE with responsibility for Port Health and PHE's role in the national Diabetes Prevention Programme.
Dr Khaw has played key national roles in PHE's response to COVID-19, including as chair of the Centres and Regions Operations Cell, Director of the Programmed Delivery Unit to optimise quality and consistency of response, Chair of the Variant and Mutation Taskforce, National Incident Director and Deputy Chief Medical Adviser for NHS England's Test and Trace.
Prior to that, he was the Centre Director for Public Health England's East Midlands region, responsible for directing a team of public health experts to protect and improve the public's health across the region of 4.6 million people.
Tracey Cooper, Chief Executive of Public Health Wales said, "Our Health Protection Service has been at the forefront of the national response to COVID-19 here in Wales and I'm delighted to be able to welcome Meng, whose skills, experience and leadership will strengthen an already high performing service."
Dr Khaw said, "This is a critical time, not just for protecting the public from coronavirus today, but for making sure that we keep building resilience for the future. I'm really looking forward to working with teams across Public Health Wales and across the wider system in Wales to address this."
Meng trained as an orthopaedic surgeon before embarking on a career in public health. Since 2009, he has held a number of senior roles including Director of Public Health in North Tyneside and later in Newcastle upon Tyne.