New Non-Executive Directors appointed to Public Health Wales
Published: 10 March 2022
Two Non-Executive Director (NED) appointments have been made to the Public Health Wales Board by the Minister for Health and Social Services.
Mohamed Mehmet and Kate Young will start their posts on 1 April 2022 where they will remain for 4 years until 31 March 2026. Mohammed has been a member of the Board since early 2021, Kate joins the Board as a new member.
As Non-Executive Board members, the new appointments will work alongside Executive Directors as part of a unitary board, and help to develop and shape the strategic direction and organisational culture of Public Health Wales. More information about the Board can be seen here.
Mohammed Mehmet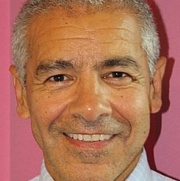 Mohammed has thirty plus years' experience of local government in England and Wales, including Director of Education in Islington, Director of Children Services in Peterborough and, for eleven years, Chief Executive of two counties in Wales: Denbighshire and Powys.
He has served on national Ministerial boards, including the Public Services Board and the Merthyr Tydfil Education Recovery Board. He is a Non-Executive Director of Hyfren Dyfrdwy Water and a Trustee of Macmillan Cancer Support and MIND in Enfield.
Mohamed has been a Non-Executive Director here at Public Health Wales since 2020 and will continue in the Local Authority Portfolio position.
"I am delighted to be appointed as a non-executive director in PHW." Said Mohammed.
"It is a privilege to be given the opportunity to work with many outstanding colleagues in PHW and contribute to improving the health of the Welsh public."
Jan Williams, Chair of Public Health Wales said:
"I am delighted that the Public Health Wales Board will have the benefit of Mohammed's expertise and wise counsel for a further four years. Since joining the Board in 2020, Mohammed has brought his significant experience to bear around the Board table, to great effect and he has chaired the People and Organisational Development Committee with distinction.
"All Board colleagues join with me in sending Mohammed our warmest congratulations- we look forward to working with him in the years ahead."
Kate Young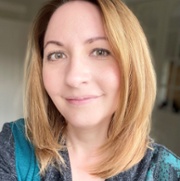 Kate Young is the Director of the All Wales Forum of Parents and Carers, the national network for family carers of people with learning disabilities, engaging with over 4,000 families across Wales.
She holds the Chair for Wales Carers Alliance, is the Health and Social Care representative for the Third Sector Partnership Council and sits on the Ministerial Advisory Groups for both Carers and People with a Learning Disability. She also serves on Government policy groups covering National Frameworks for Health and Social Care, Public Health, Regional Partnerships, Inspection, Safeguarding and Disability Rights.
Kate is also a Wales Committee member for the National Lottery Community Living Fund and for five years was the Wales Trustee for the Family Fund UK.
Kate has a sound understanding of the devolved administration in Wales and the health, social, cultural and economic opportunities and challenges it presents. She has a strong commitment to the Third sector and the power of community engagement, believing it's unique and diverse nature, when brought together with partners, is a real force for change and innovation making her the ideal candidate for the Third sector Portfolio position.
On appointment to the role Kate said:
"I am honoured to be given this opportunity to work alongside both colleagues in Public Health Wales and the wider Third Sector to ensure that the Public Health priorities for the people of Wales can be met going forward.
"I believe passionately in the right for every citizen to live inclusive, healthy and proactive lives, and in the role of communities across Wales in helping to shape opportunities and providing mutual support to make that right a reality."
Jan Williams said:
"I am thrilled that Kate will be joining the Public Health Wales' Board from April and all Board members join with me in sending her our warmest congratulations.
"Kate is joining us at an exciting time, when we are resetting our Long Term Strategy, whilst also continuing to discharge our pivotal system leadership role in response to COVID-19.
"We look forward to welcoming Kate and to having the benefit of her wealth of experience in the years ahead."
Judi Rhys, our existing Non-Executive Director with the Third Sector portfolio completes her term on the Board at the end of March so will be stepping down on 31 March 2022.