Minister for Health and Social Services appoints new Non-Executive Director to Public Health Wales Board
Published: 9 August 2022
A new Non-Executive Director (NED) has been appointed to the Public Health Wales Board by the Minister for Health and Social Services.
Nick Elliott was originally appointed to the Board for a short period of time in May 2022 but has since been appointed, via the Public Appointments Process, for a full term through to 31 Aug 2026.
As a Non-Executive Board member, Nick will work alongside Non-Executive and Executive Directors as part of our unitary board and help to develop and shape the strategic direction and organisational culture of Public Health Wales. More information about the Board can be seen here.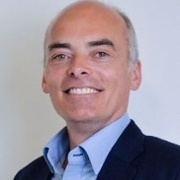 Nick brings a wealth of experience from the public and private sector.  As the first Board level CIO in the English NHS he pioneered electronic observations and mobile devices by the bedside.  He successfully made the transition to Chief Operating Officer in the hospital sector, transforming the performance at a number of NHS trusts by bringing people and data together.  He brings over 15 years of Board level experience in the English NHS as well as previous manufacturing experience.  Following his time in the NHS, he bought into an innovative clinical apps company which he grew and sold to a major UK EPR provider.  Nick moved to consultancy as a partner in one of the UK's leading Digital Health consultancies where he advised the Welsh Government, health boards and trusts on strategies and operating models. 
Nick now operates from his own consultancy supporting healthcare innovators and providing strategic advice to NHS Boards, large transformation programmes and delivering organisational reviews.
Having started his career as an analyst Nick is still passionate about using data to help drive improvements in health and care.
"I am honoured to have been selected as a Non-Executive Director for Public Health Wales and look forward to working with their incredible people." Said Nick
"The vision at Public Health Wales is truly impressive and I hope that I can play a small part in helping them realise their ambition for the people of Wales."
Jan Williams, Public Health Wales Chair said:
"All Board members join with me in congratulating Nick and in extending a very warm welcome to Public Health Wales. He brings a wealth of digital / IT experience and expertise which will be invaluable, as we consider taking forward strategic digital developments as part of our Long-Term Strategy review. Nick also has significant experience across the breadth of Board level responsibilities, and we all look forward to working with him in the years ahead".