Inaugural sexual health in prisons workshop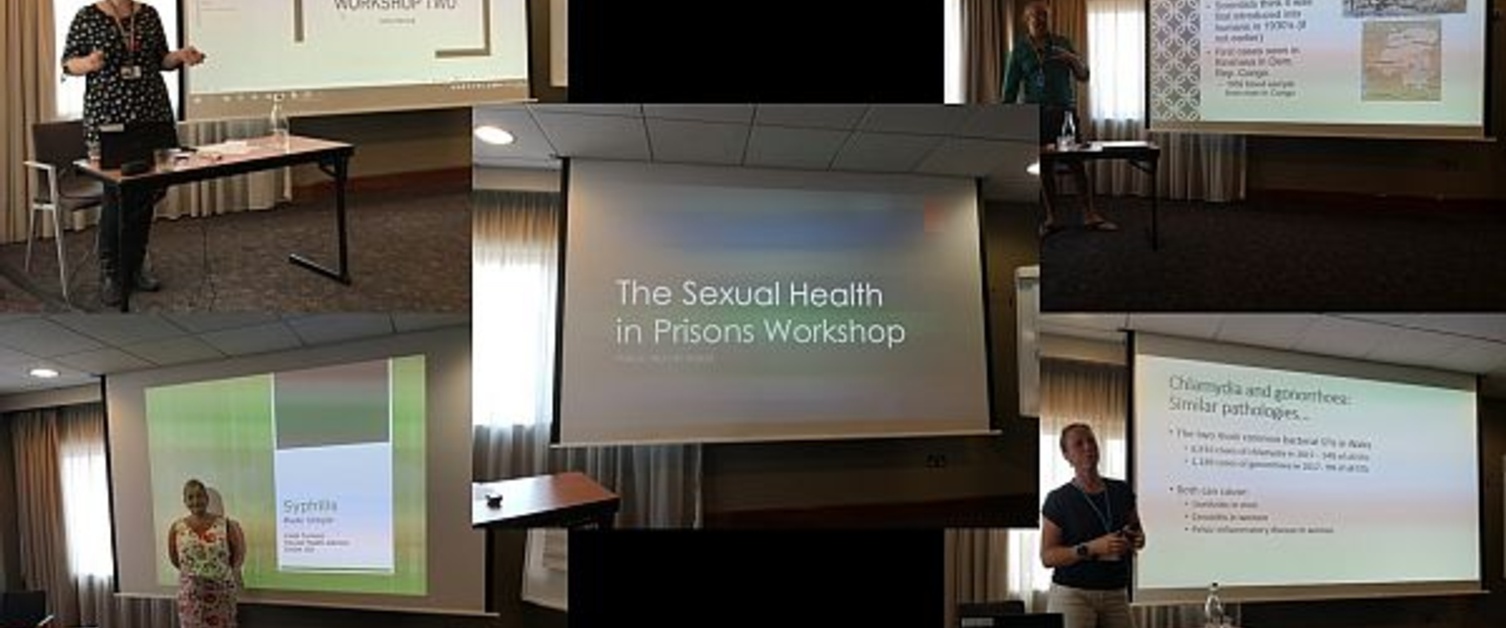 The Health Protection team held its first ever workshop on sexual health provision in Welsh prisons last month.
Delegates from Welsh Government, Swansea Bay, Cardiff and Vale, Cwm Taf and Aneurin Bevan health boards, as well as HMP Swansea, HMP Cardiff and HMP Berwyn attended the event held in Cardiff.
This was the first time health professionals working in the fields of sexual health and prison health have met at a national level, and the workshop saw them working collaboratively to decide action points to take forward within their respective health boards.
Discussions focused on the recommendations from the Welsh Government commissioned Review of Sexual Health in Wales , which identified an inequity between sexual health services in prisons and those available in the community.
The review found that many people in prison experience longer waiting times when accessing sexual health services. It also found that they do not have the same level of access to the different methods of testing available in community clinics across Wales.
One of the main action points from the workshop was a call for the more consistent training of prison healthcare and custodial staff about sexually transmitted infections (STIs).
Presentations on the day included:
• Chlamydia and Gonorrhoea by Dr Rachel Drayton, Consultant in Genitourinary Medicine, Cardiff and Vale University Health Board
• Management of HIV in the Prison Setting by Stewart Attridge, Advanced Nurse Practitioner in HIV
• Identification and Treatment of Syphilis by Linda Furness, Sexual Health Adviser, Cardiff and Vale University Health Board
Public Health Wales colleagues Christie Craddock and Zoe Couzens also presented on the Review of Sexual Health in Wales and data collection on sexual health services in prisons.
The workshop marks the establishment of a network of health professionals who work within the field of sexual health in prisons. Going forward the network will aim to improve communication between healthcare professionals for the purposes of education, sharing best practice and patient referral.
Christie Craddock, Project Lead for Sexual Health in Prisons at Public Health Wales said: "This workshop allowed professionals who work in within the field of prison sexual health in Wales to meet each other and start to develop supportive working relationships.
"These relationships will allow for more effective discussion around the recommendations of the Review of Sexual Health, as well as providing greater support for those working to improve clinical practice within the prison setting."
The workshop also set the scene for the forthcoming pilot of chlamydia and gonorrhoea self-testing across three prison sites in Wales, led by Public Health Wales. The self-testing method aims to improve access to STI screening for those in prison and will be evaluated for its effectiveness in increasing testing capacity as well as its acceptability to patients.