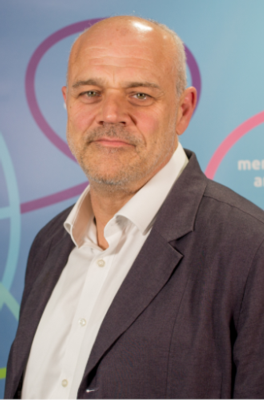 Professor. Matk Bellis
Director of Policy and International Health, WHO Collaborating Centre on Investment for Health & Well-being
About Me
Director of Policy and International Health, WHO Collaborating Centre on Investment for Health & Well-being
Professor Mark Bellis is the Executive Director of Policy and International Health/Director of the WHO Collaborating Centre.
Previously he has been a Director of Public Health in the North West of England and both established and ran the Centre for Public Health – one of the largest academic Public Health departments in the UK.
Professor Bellis has undertaken substantive research and development activities in the fields of alcohol, drugs, violence prevention and sexual health and remains an expert advisor to the Home Office and alcohol policy lead for the UK Faculty of Public Health.
Internationally, Mark is a member of the World Health Organization (WHO) global expert advisory panel on violence prevention, the UK Focal Point to the WHO for Injury and Violence Prevention and has worked as an advisor to a range of other UN agencies including United Nations Development Programme, United Nations Office on Drugs and Crime and United Nations International Children's Emergency Fund.
Professor Bellis holds honorary professorships at Bangor, Cardiff and Swansea Universities and is based at Bangor University two days a week where he undertakes applied public health research.
To date, Mark has published over 160 academic papers and more than 200 applied public health books and reports.