Primary Care Division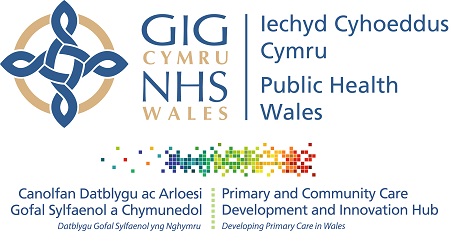 The Primary Care Division work alongside key partners to influence improvement in population health through primary care settings. The division is led by a Director who is supported by public health consultants and practitioners and works collaboratively with the Strategic Programme for Primary Care, health boards, and the Welsh Government.
This healthcare public health role is essential because:
Most healthcare happens in primary care; Healthcare shapes health outcomes and inequalities.
Advocating population perspectives helps to ensure any service redesign/ reform has a positive impact at scale.
Primary care are crucial partners in the delivery of preventative interventions that reduce the burden of disease in Wales.
The Division is organised into two teams; The Primary Care Development and Innovation Hub, and the Dental Public Health Team.
The Primary Care Development and Innovation Hub has two overarching remits of (1) Supporting our partners in the delivery of national plans for the transformation of primary and community care in Wales and (2) developing a coordinated approach to prevention in primary and community care:
The Dental Public Health Team focus on supporting and leading oral health and dental services improvement in Wales:
The General Dental Services (GDS) Reform Programme aims to develop dental services that deliver preventative and needs-based dental care.
The Designed to Smile programme aims to improve the oral health of children in Wales.
The dental epidemiology programme includes national surveys of 5 and 12 year old children in Wales.
More information about these and other areas of work can be found on the Dental Public Health Team pages.
Key areas of work
Contact us
Primary Care Division
Public Health Wales
Floor 5, Number 2 Capital Quarter, Tyndall Street, Cardiff CF10 4BZ
General enquires to Primary Care Hub: PrimaryCare.One@wales.nhs.uk
General enquiries to Dental Public Health Team: dentalpublichealth@wales.nhs.uk
Follow us on Twitter: @PrimaryCareOne