Self-Isolation and Return to Work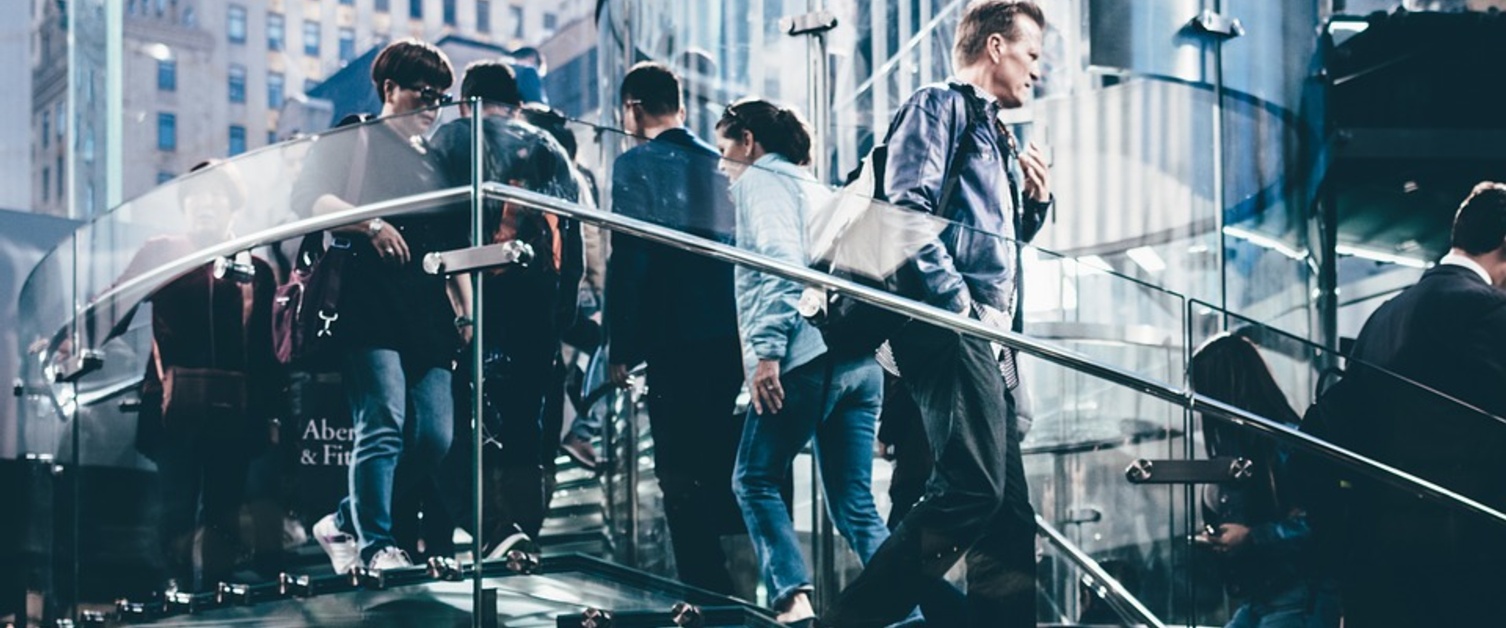 Main points
COVID-19 has not gone away and is likely to remain with us globally.
Even though restrictions have been lifted, you should do all you can to keep yourself and others safe.
Help us to continue to disrupt the transmission of the virus by:
self-isolating when you feel unwell
wearing masks in crowded places
keeping up to date with your vaccinations
Continuing with protective behaviours is important and will help to minimise exposure to and spread of COVID-19, as well as other respiratory infections and other diseases
What you should do if you have symptoms of COVID-19
If you have any of the main symptoms of COVID-19, you should self-isolate and take a lateral flow test (LFT)
You can order LFTs online or call 119 between 7am and 11pm (calls are free)
Continue to self-isolate until you get your LFT test result
The main symptoms of COVID-19 are
a high temperature
a continuous cough
loss or change of taste or smell
If you have a negative LFT test
You can leave self-isolation immediately.
If you test positive on any COVID-19 test (PCR or LFT)
You should self-isolate for 5 full days. Day 1 is the day after your symptoms started or the day you had the test, if you do not have symptoms (whichever is earlier).
Take a lateral flow test (LFT) on day 5.
If the day 5 LFT is negative
You should take another LFT on day 6.
If your day 6 is also negative and you do not have a high temperature, you can leave self-isolation on day 6 as the risk you are still infectious is much lower and you can safely return to your normal routine.
If you still have a high temperature or feel unwell, you should continue to self-isolate until it returns to normal, or you feel better.
If the day 5 or 6 LFT test is positive
You should continue taking daily LFTs until you get 2 negative tests in a row, taken a day apart, or until day 10 – whichever is sooner.
You do not need a negative LFT test on day 10 to leave self-isolation.
If you still have a high temperature or feel unwell, you should continue to self-isolate until it returns to normal, or you feel better.
If you do not have symptoms but you test positive
You may be advised to take a PCR or LFT as part of workplace arrangements.
If you have recently tested positive for COVID-19 (within the last 90 days) you should take a LFT instead of a PCR. This is because there is a risk that a PCR test may detect residual traces of the virus leftover in your body.
If your test result is positive, you should self-isolate and follow the above self-isolation guidance.
Leaving self-isolation
To reduce the chance of passing COVID-19 on to others, after leaving self-isolation after 5 full days and 2 negative LFTs you should:
try and minimise contact with others and avoid crowded settings particularly indoor settings
if you are visiting vulnerable people in places such as care homes or hospitals, you should follow the relevant visitor guidance
work from home if you are not already doing so and are practically able to
pay extra attention to hand washing and wearing a face covering
There is additional guidance for those working in health and social care and special educational provision.
Close contacts
People who are at the highest risk of becoming infected with COVID-19 are the persons who have been in close contact with someone who has tested positive for COVID-19.
COVID-19 can make anyone seriously unwell but for some people the risk is higher. For most of these people, this risk is significantly reduced by vaccination. People who are known to be at higher risk from COVID-19 include:
You will not always know whether someone you come into contact with outside your home is at higher risk of becoming seriously unwell. They could be strangers (for example people you sit next to on public transport) or people you may have regular contact with (for example friends and work colleagues). This means it is important to follow the advice to keep others safe.
A close contact is anyone who has had any of the following types of contact with someone who has tested positive for COVID-19:
face-to-face contact including being coughed on or having a conversation within 1 metre
skin-to-skin physical contact for any length of time
contact within 1 metre for one minute or longer without face-to-face contact
contact within 2 metres of someone for more than 15 minutes (as a one-off contact, or added up together over 1 day)
travelled in the same vehicle or a plane
Contact tracers gather information from positive cases to identify close contacts in order to provide them with advice and guidance on what to do.
What you should do if you are identified as a close contact
If you are notified that you have been identified as a close contact by NHS Test, Trace Protect via email or text, or by someone who has tested positive directly, you do not need to self-isolate but should be vigilant for the main COVID-19 symptoms and:
pay close attention to the main symptoms of COVID-19. If you develop any of these symptoms, order a LFT test. You are advised to stay at home and avoid contact with other people while you are waiting for your test result
minimise contact with the person who has COVID-19
work from home if you are able to do so
avoid contact with anyone you know who is at higher risk of becoming severely unwell if they are infected with COVID-19, especially those with a severely weakened immune system
limit close contact with other people outside your household, especially in crowded, enclosed or poorly ventilated spaces
wear a well-fitting face covering made with multiple layers in indoor crowded, enclosed or poorly ventilated spaces and where you are in close contact with other people
wash your hands regularly and cover coughs and sneezes
You should follow this advice for 10 days after being in contact with the person who tested positive.
Health and social care staff and those working in special educational provision
If you work in health and social care or a special educational provision, you should:
Your employer may ask you to take tests as a precaution or be redeployed to a role where you are not facing individuals who have higher clinical risks. You may also be instructed not to attend work.
During your self-isolation period
You should stay at home for the whole time you are self-isolating. You should also follow this advice if you have a positive LFT result, even if you do not have any symptoms.
You should not:
go to work
go to school
go to the shops (even to buy food or essentials)
go to anyone else's house
go to public places or places of worship
use public transport or taxis
go out to exercise
have visitors in your home (unless you or a member of your household receives essential care, then carers should continue to visit and use their facemasks and gloves to reduce the risk of you passing on the infection)
Employment and self-isolation
Business, employers, and other organisations have a duty to protect their employees and customers from exposure to and spread of communicable diseases, including COVID-19. Employers by law have a duty to take reasonable measures to minimise the risk from exposure to and spread of COVID-19.
If as a result of an employer's action a person fails to self-isolate when required to do so, the employer may be guilty of an offence. They could face a fine up to £10,000.
You should discuss your situation with your employer or trade union representative, as we advise you not to return to work during the self-isolation period or if the results of the tests you take on day 5 or 6 are positive in order to prevent the virus spreading to others.
With recording sickness, we have recommended to employers that self-isolation should not be recorded against an employee's sickness record.
Help and financial advice whilst self-isolating
If you are unable to work due to COVID-19, you could get support for help.
Financial support if you cannot work
You should tell your employer if you cannot work whilst self-isolating. You may be covered by their sick leave or special leave policy.
If you cannot get sick pay from your employer, you may be able to get Statutory Sick Pay or another type of financial support.
Find out more about Statutory Sick Pay, including eligibility and how to claim on GOV.UK.
Self-isolation (support scheme) payment
If you are on low-income and cannot work from home whilst self-isolating, you could get a payment of £500 to help with loss of earnings. You can only apply for the payment if you've tested positive for COVID-19.
Find out if you are eligible and how to apply for the Self-isolation payment.
Get a self-isolation note for your employer
If your employer has asked for a self-isolation note, use the COVID-19 symptom checker on NHS 111 Wales. The self-isolation notes are only available to patients who are advised to self-isolate by the online symptom checker. The self-isolation note generates a Unique Reference Number (URN) which an employer will be able to use to verify that your note is genuine.
Please do not call 111 as the call handlers will be unable to assist you.
If you still feel unwell after 5 full days, you should contact your GP. This may result in your GP issuing a fit note (amongst other investigative actions) which you will need to give to your employer.
If you have arranged to get a test for COVID-19 and the result is positive you will receive written notification of your positive status from TTP. This will also confirm your need to self-isolate for at least 5 full days. This can be shared with your employer.
Find more information here.