Podcasts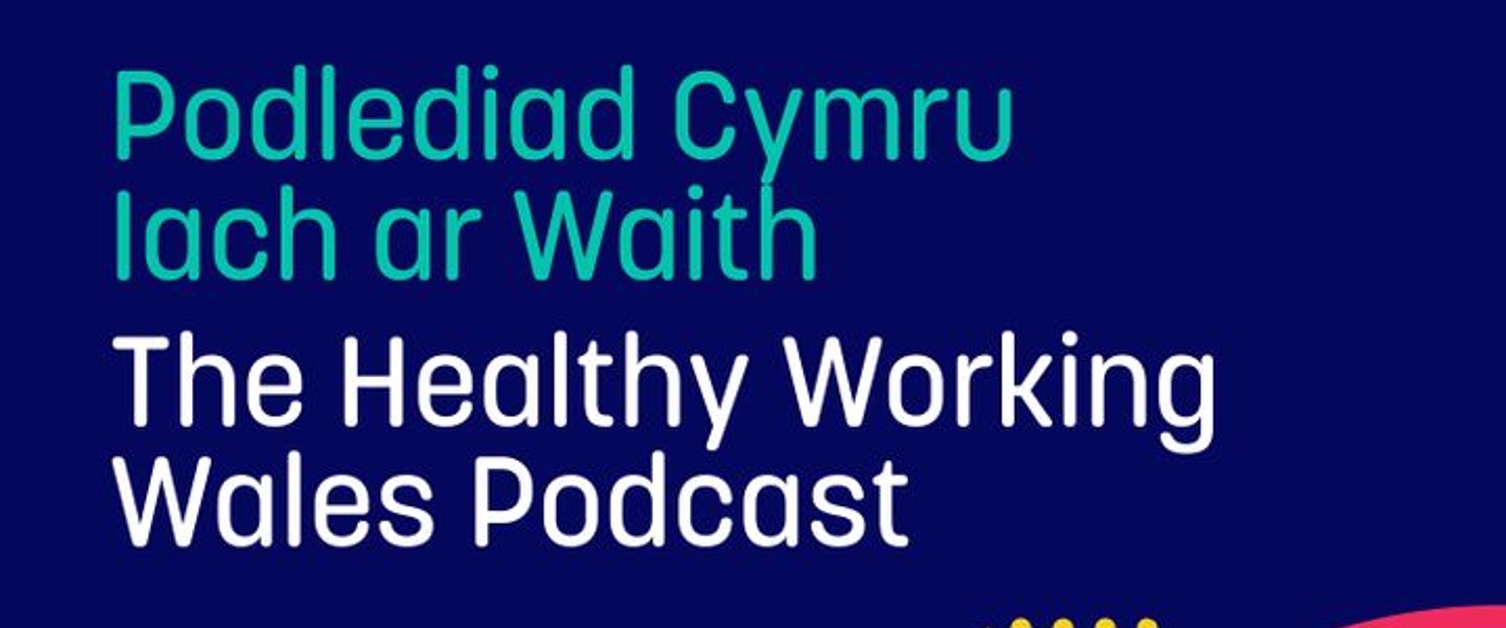 These four podcasts feature a range of topical conversations with experts about workplace health. Packed full of helpful and practical information, the podcasts have been designed to provide employers with knowledge and support to help keep the Welsh workforce healthy and in work.
Covid-19 and the Mental Wellbeing of Employees
05/08/2021
COVID-19 has impacted on all parts of everyday life and has changed the way we live, work and socialise. For many, these exceptional times have been unsettling and stressful. So protecting our present and future mental health has never been more important. In this episode, Geraint Hardy speaks to Gareth Siggee, Enterprise Support Officer at RCS Wales about how employers can support mental wellbeing in the workplace.
Useful Links:
Cruse Bereavement Care https://www.cruse.org.uk/get-help/loc...
Sudden Bereavement Help: https://sudden.org/
Remploy Access to Work Mental Health Support Service : https://www.remploy.co.uk/about-us/cu...
Able Futures Mental Health Support Service https://able-futures.co.uk
Mind Cymru: https://www.mind.org.uk/about-us/mind...
Mental Health in the Workplace
05/08/2021
Two in five people have suffered from poor mental health where their work life was a contributing factor, according to statistics. So how do employers manage mental health more effectively in the workplace? Faye McGuinness from Mind talks to Geraint Hardy about the issues faced by both employers and employees on mental health.
Useful Links:
Mind Cymru: https://www.mind.org.uk/about-us/mind...
Five Ways to Wellbeing: https://www.mind.org.uk/workplace/men...
Fit for Work
05/08/2021
Sickness absence can significantly impact on the performance and productivity of an organisation and stats show that over 140 million working days in the UK are lost because of sickness or injury. GP, Dr Chris Price speaks to Geraint Hardy about what employers need to do to best manage sickness absence, including proactive use of the fit note.
Useful Links:
Public Health Wales: https://phw.nhs.wales/
Fit Note Guidance: https://www.gov.uk/government/collect...
Covid-19 - Keeping the Workplace Safe
10/05/2021
As employers plan a gradual return to the workplace for their employees, how do you ensure that transition is safe? Public Health Consultant lead for Healthy Working Wales, Mary-Ann McKibben talks to Geraint Hardy about proactively managing risk and covers Covid-19 risk assessments, testing and re-testing guidance and how to support those who are anxious to return to the workplace.
Useful Links:
Public Health Wales: https://phw.nhs.wales/
Covid-19 Workplace Risk Assessment Tool: https://gov.wales/covid-19-workforce-...
Test, Trace, Protect Service: https://phw.nhs.wales/topics/latest-i...