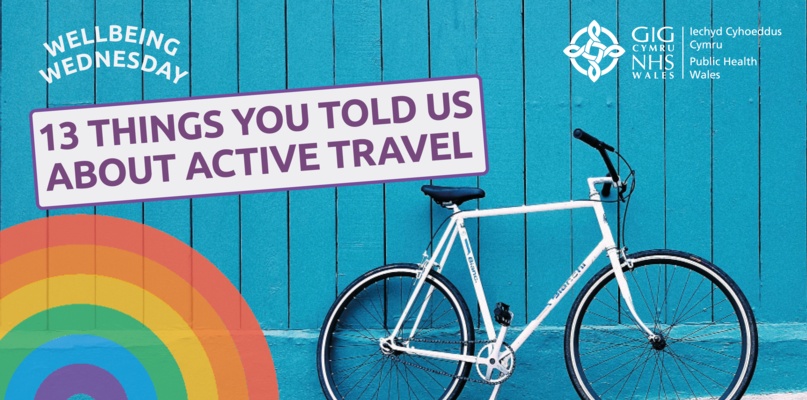 As part of Wellbeing Wednesday going forward, we are running fortnightly features where you're involved in the ideas behind the content.
This week, we asked you for your tips for active travel for your regular commute or what you plan on doing to travel actively when you return to your work base – here are some of your responses:
1. My son and I have started our own active travel Twitter account
- Christine Farr
2. Not attending the office has saved me about £50 a week, and saved on some fuel emissions too
I'm also able to have a morning dog walk before heading 'in' to my 'office'. I don't have time when I have the commute to Cardiff.
- Sophia Bird
3. I've treated myself to a new bike for commuting, local shopping and cycling with the kids.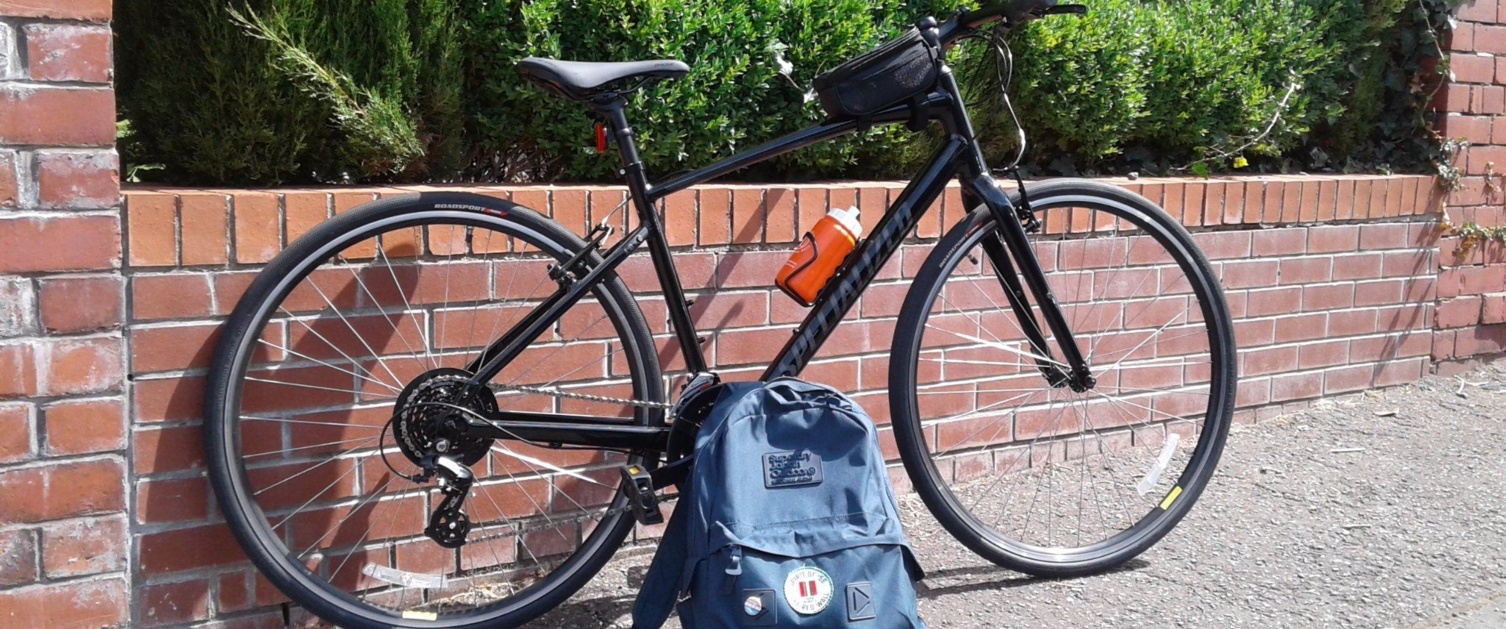 My youngest learnt to ride his bike in lockdown and my wife has started to cycle more so we can now have bike rides as a family.
- Richard Lewis
4. Working from home has meant that the usual commute time could be used as some work time and has allowed some flexibility to support shielding family members
- Marie Evans
5. I am saving about £45 / week and also gaining more than 2 hours a day for family time and improving my carbon footprint.
With the extra time, it means I can be more active and does my mental health the world of good.
- Natalie Gould
6. When in base, I usually cycle to work. Route 43 on the National Cycle Network, between Swansea and Caehopkin, is such a pretty route.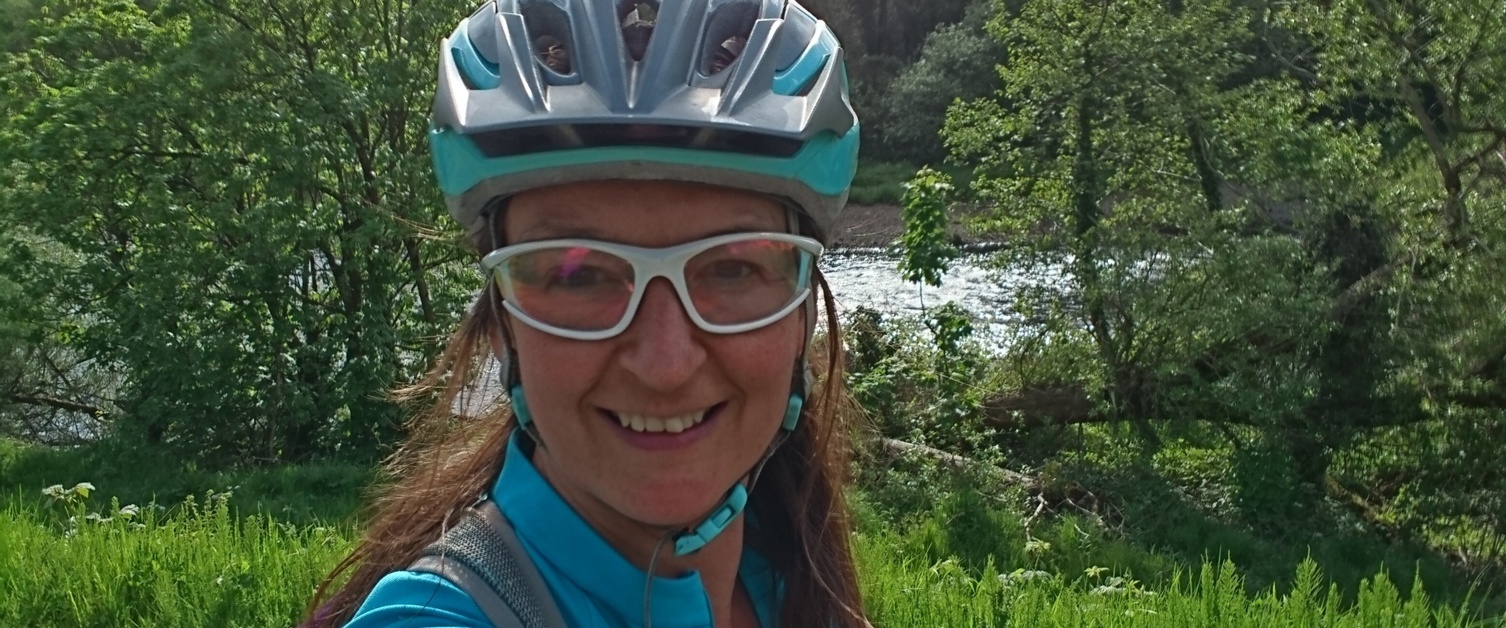 When on screening vans I drive a self-charging Toyota Prius hybrid (a PHW lease car). I hope to convert to a fully-electric car one day, and would like to see charging stations in every care park within the next few years!
-Julie Stephens
7. I am lucky enough to live within cycling distance of the office, and I have missed my journey each day - it was always a buffer between home & work, and a time to reflect.
I also have to consciously make time to do exercise - having an active commute meant that I was sure of getting half an hour a day!
- Sara Peacock
8. Because we have to travel between schools and venues, active travel isn't usually an option for me (other than walking from the car with armfuls of resources).
During lockdown though, active travel has definitely been one of the perks amidst the craziness.
I have enjoyed a regular 'run to work', starting from my front door and finishing at my office (again my front door). That's active travel I definitely couldn't do normally and a great chance to clear the head before working from home.
- Ruthie Davies
9. I'm using the time I'm saving by not commuting for extra walks with my dog and evening bike rides.
I haven't had the opportunity to commute to work since joining PHW as I started agile in May during lockdown. In my previous employment, I used to leave a change of clothes and shower bits at work so I could commute in without having to carry too much. At the moment, I'm using the time I'm saving by not commuting for extra walks with my dog and evening bike rides.
- Tracy Anne Evans
10. I don't use a car, despite covering a wide rural area in my job. I walk, cycle or use public transport where feasible, or alternatively, a combination of the three.
Travelling with colleagues, or the use of teleconference or videoconference has also made a real difference to the way we work across the region; saving the organisation time and money, whilst helping our environment.
- Aled Hughes
11. If I have a meeting in Cardiff Bay, I have started to use our pool bike scheme to cycle from Capital Quarter.
In the main, the route is traffic-free, scenic and there are plenty of bike racks available. I encourage colleagues to give it a try!
- Dr Gill Richardson
12. Limited parking gave me the impetus to dust off my bicycle and cycle from Penarth across the barrage to work.
I must confess to being a bit wobbly at first, but I have persevered and now regularly cycle. With pumped up tyres and my electric bike, I fly up the hill which leaves younger riders quite affronted, especially if they don't notice the battery!
I require two knee replacements and need to lose some weight so cycling has definitely helped keep me moving and I love it!
- Caroline Whittaker
13. Regular cycling for my commute helped me pre and post knee operation
I got back into cycling when I bought an e-bike, which enabled me to cycle to work, despite arthritis in my knees. My fitness improved and I also gained some relief from the arthritis, and my increased muscle mass helped me prior to surgery. My physio's impressed with my recovery post op, which he's put down to my cycling prior to the operation. My blood pressure's also reduced significantly, not to mention savings for car parking fees and diesel!
- Ian Smith
In addition to these top tips, we have also compiled a range of helpful resources for active travel which you can take a look at here.