Blind and Partially sighted community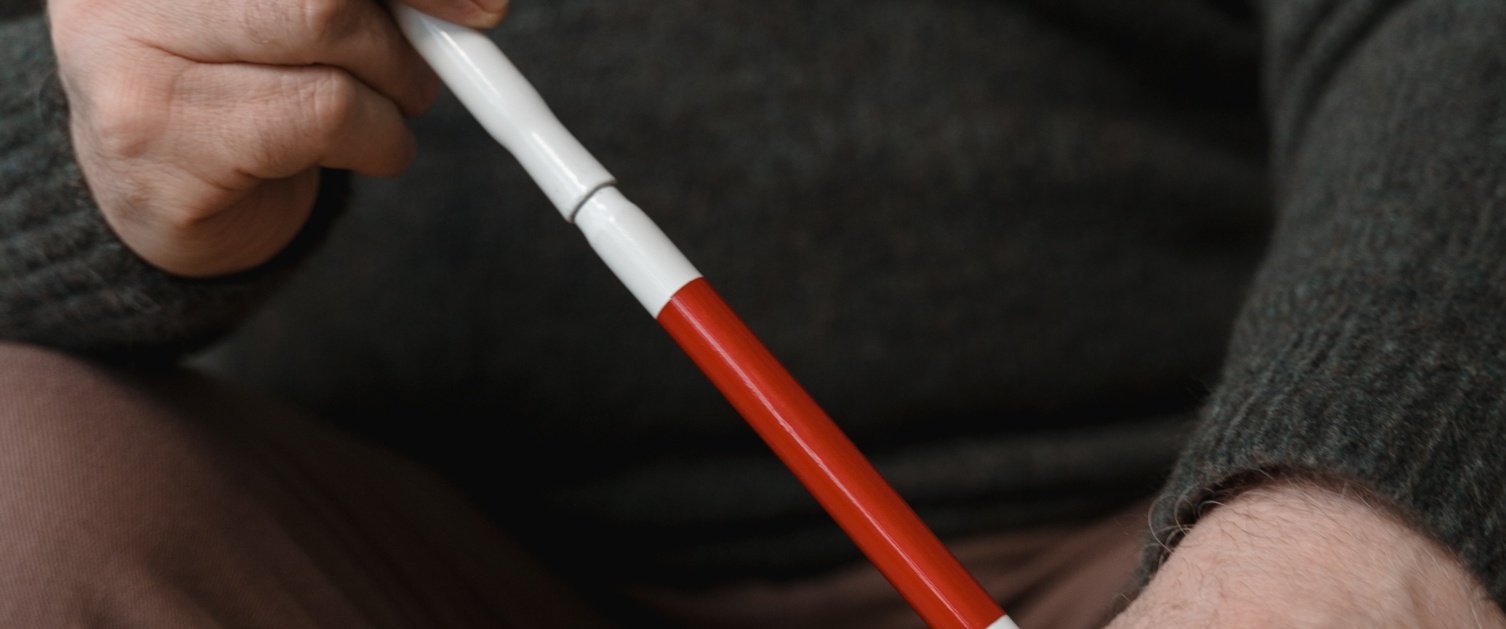 Essential supermarket information and updates
During the coronavirus (COVID-19) pandemic, some supermarkets are prioritising and helping those with disabilities through their online delivery services. More information can be found here.
Guidance found on the Royal National Institute of Blind People (RNIB) states that, "if you are blind or partially sighted and are needing to go to a local supermarket for your essential shopping, please be aware that stores across the country and putting measures in place to protect everyone. Therefore, it is important that you are aware that you may find changes to the environment you are usually used to."
These measures could include the following:
temporary barriers

store reconfiguration (especially near checkouts)

floor markings for social distancing

perspex screens protecting check-out staff

requests for contactless payment methods (all the supermarkets mentioned below have raised their in-store contactless payment amounts to £45)

and it is now mandatory in Wales for everyone to wear face masks in shops.
*Some of these measures will differ from store to store and may change over time.
With thanks to Royal National Institute of Blind People (RNIB)
Going outdoors for exercise
The Guide Dogs for the Blind Association highlight that you can continue to be guided by one other person who lives in your household when you go outdoors for exercise. While out, you should both still to adhere to the guidelines and try to maintain a two-metre distance from anyone else, including people you know from other households.
Communication is essential when sighted guiding and it's important that anyone who becomes your guide provides good instructions and descriptions of the environment. This includes any changes in direction, floor surface, or potential hazards, as well as general descriptions of the world around, such as other people nearby. If your family members need any tips on sighted guiding, please refer to their instructional videos.
On returning home you both should wash your hands straight away with soap and warm water for at least 20 seconds. If you also used your cane you should wash it in warm soapy water or gentle disinfectant, including the tip.
Assisting people with sight loss during COVID-19
The Guide Dogs for the Blind Association have put together some helpful suggestions about how to assist people with sight loss during the Covid-19 pandemic.
Individuals with sight loss – Taxis and minicabs
Taxis and minicabs and the door to door service they provide are essential for disabled people. They remain a key mode of transport for people who are blind and partially sighted, who are unable to drive and often face barriers when using public transport.
Guidedogs.org.uk have published guidance for taxis and minicabs around how they are able to assist individuals who are partially sighted or are impacted by sight loss.
Click here for more information.